Don't forget we are giving away 12 or 16
personalized note cards
(depending on the size) from
Pear Tree Greeting's
new line of stationary, this month. It's cute, it's cool, and I think you are really gonna like it.
I had a great conversation with a friend today about the art of letter writing and how it truly is a lost art now. That really makes me sad because it is such a great feeling to go to the mailbox and find a hand written note from someone. It's just special. And we are losing that connection to special things, like letter writing. I know, as a mom, I want my daughter to understand that and know what fun it can be to pick out new stationary and feel that warmth when you get a personal note.
You can also save on shipping through the month of July. Just spend $29 or more and plug this code in at checkout. PEARJULY10
I am crazy for this stationary and particularly love these.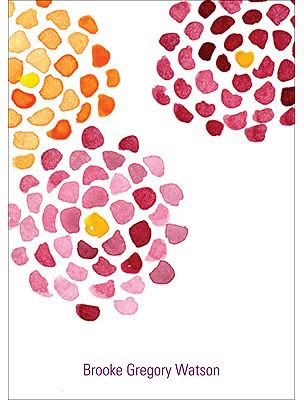 To enter to win these little lovelies, just send me a comment here or an email and tell me about a special note that you received that you've always held onto and why. Follow this blog, follow me on twitter, or become a fan on facebook and that's it! You have until July 24th at 10PM to enter. A winner will be announced sometime on July 25th!
Happy Summer!