It's hot as hell's bathroom outside but this grilled summer veggies recipe and paired with watermelon and pink lemonade somehow gets us through.
Grilled Summer Veggies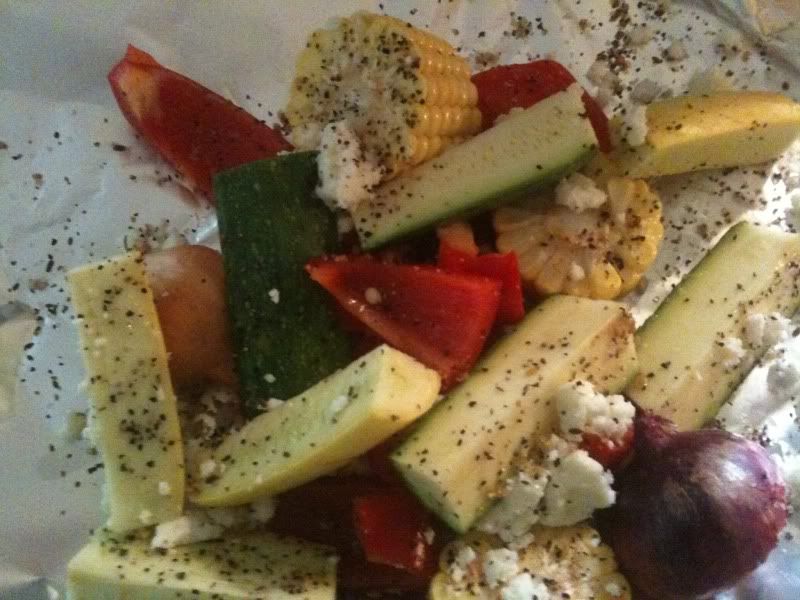 Veggies (I use yellow squash, zucchini, red pepper, onions, and corn on the cob)
Montreal Steak Seasoning
Olive Oil for drizzling
Mexican Crumble cheese such as queso fresco or a mild feta or goat cheese (I use queso fresco)
Double layer of heavy duty foil will ensure your veggies won't burn....a necessity!
Slice veggies in large pieces that are close in size.
Slice fresh corn into 1" rounds.
Crumble cheese over veggies
Drizzle olive oil over veggies
Season with Montreal Steak Seasoning
Close foil packets
Grill on medium low heat for 30 minutes (or until veggies are tender)
*If you are serving several people, it's easier to make individual foil packets.
*Thanks to Holly Poovey Caldwell for original recipe!